Planning to buy a fridge this festive season? There are so many options available in the market, that it becomes difficult to choose. Before you make a purchase, you can compile a list of things to determine your requirements and choose the specific model and brand accordingly.


Find the Right Space
Before you make a purchase, select the space where you intend to keep the fridge. If your old fridge was smaller, it is imperative that you measure the exact space; the measurement needs to be precise because even half an inch can make a lot of difference.
Know the Model
The selection of a specific model largely depends on your requirements; do you need a unit with the freezer above or below the main chamber? Are you looking for fridges that open on the side or are you comfortable with fridges with front-open options? Think about the model, decide on the space and then make a purchase. The French-door option is fast becoming popular; two of the doors open outwardly with the freezer placed at the bottom. If you have an open kitchen, then this model is suitable for you!
Research Online
It is good to do an online research, make a comparison before you choose your fridge. If you have hardly any frozen items at home, it is best to go for a fridge with less freezer space. You can also opt for a compact chest freezers or models with flexible options where the freezer can turn into a fridge as per your convenience. Those with a large family should look for fridges with multiple drawers. If there are babies at home and you need greater shelf space, you should consider double-door options with adjustable shelves which will allow you to fit all your beverages.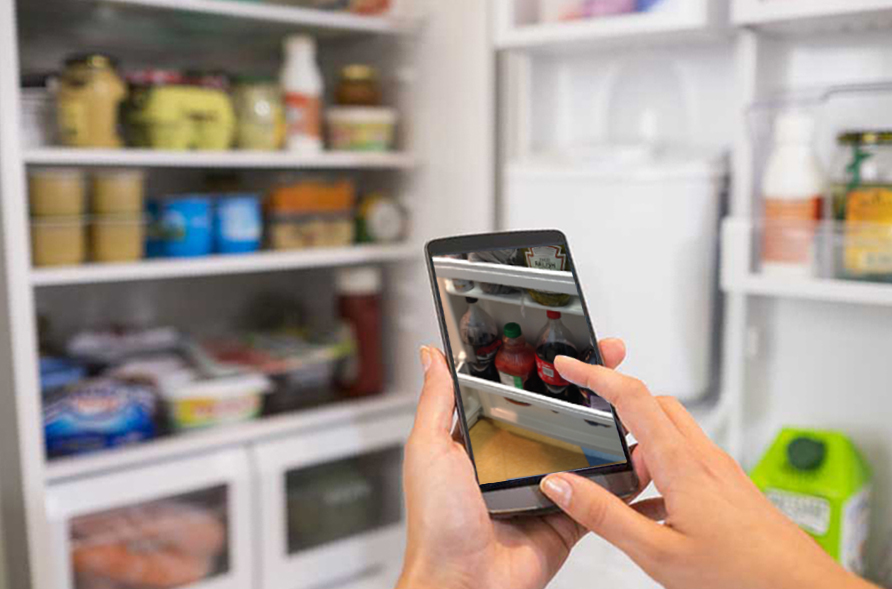 Most refrigerators are fitted with two types of shelves: wired and thick plastic shelves. You can easily clean the smooth plastic shelves, but for a wired shelf you need to be more cautious. Do not go for stainless steel bodies if you cannot tolerate smudges. Check out a smudge-free finish or a body with smooth exterior.
Look for an energy star logo on your fridge; this will help to cut the monthly electricity bill. Energy star refrigerators are known to consume only 40% less energy than their peers which means you can save a lot of money annually.