The Perfect Gift Items for Newlyweds
Choosing a perfect gift item for a newlywed couple is a serious problem we all face in our lives. Often we wonder what gift will be helpful for them and what not, especially when you are not sure about their tastes. Here come few ultra modern gadgets to gift your tech-savvy friends and family on their weddings. Firstly, buying group gift is always a better idea as a group could purchase expensive gadgets than one person alone. Secondly, a gift should be chosen intelligently that both people in the couple can use it; it should be practical as well as romantic.
Instant Camera
The instant camera is gaining resurgence in popularity among camera enthusiasts and artists nowadays. For a newlywed couple this gadget brings multiple memories together, gift givers can gift a vintage instant camera or choose from umpteen modern versions those have an LCD control panel. When buying look for the best deal that includes accessories and films. A good carry box and extra lenses would be appreciated.
Multi Fixing Tool
If you know a newly married couple from the core and are sure that they love to work as a handyman, here is the solution. Gift them a multi fixing tool and tell them not to get queued up in the tool department again. This special kit contains 20 different tools in one compact design that features a quick release clip to allow the holder always to be handy. This sturdy multi-functional tool kit will make a very good gift item that can drive away all DIY dilemmas.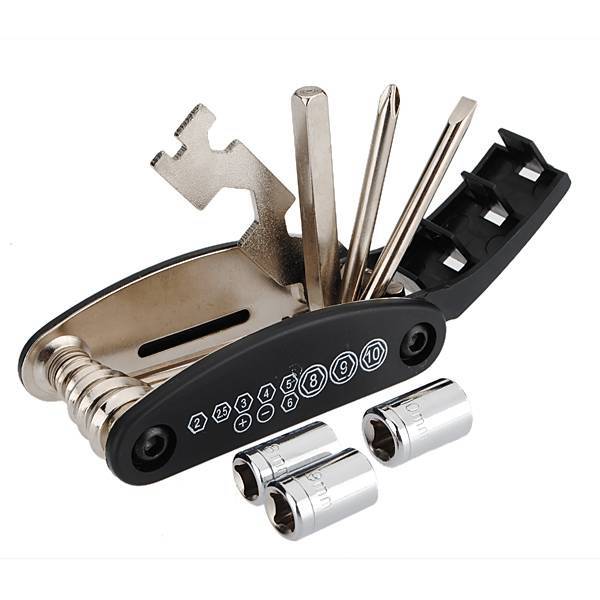 iPod Speaker
The speaker is portable for the times when the couple wants to entertain in the backyard while doing gardening or go to the beach. People use the portable speaker at parties, seminars and gyms. Some iPod speakers come with electric cord and some have built-in rechargeable batteries. Consumers should look for high fidelity sound and a high efficiency amplifier. Inputs for connecting instruments and microphones are desirable; package deal generally includes a microphone and speaker stand.
Apart from the above mentioned items smart watches, smart tracking devices for elders or wearable health devices are popular gift items; it is best way to hop into the best electronic stores in Kolkata such as Great Eastern Appliances and explore the new dimensions in the field of electronic gadgets.